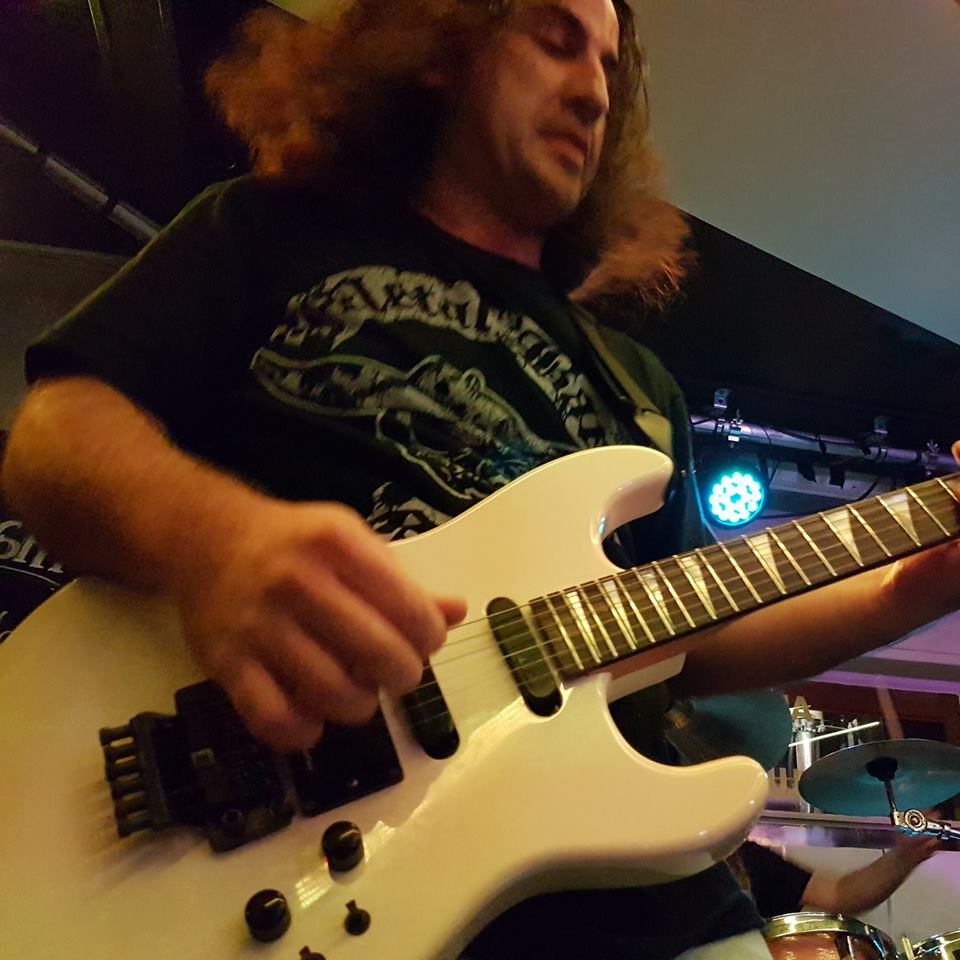 (Photo above from the Cunning Stunts gig at the Republic Bar and Cafe, Hobart – thanks to Colin Mahoney!!)
Welcome to the first update in a while! My apologies for that, but here's the latest!
The Szkup, Lundgren, Leeflang, Szkup collection of songs is still happening!!! Sometimes life happens and gets in the way of the plans you've made, but rest assured that this stuff will be coming out. It's some of the best stuff I've ever done by a long shot. Here's a short vid from guitar tracking today!
Recently I also made my return to the live stage in Hobart for the first time in 11 years, as part of a

Post gig shot photobombed amazingly by Colin Mahoney! (Jake Cowburn, Brett Collidge, Mathew Szkup, Chris Szkup)

Metallica Tribute band Cunning Stunts, featuring Brett Collidge – Drums, Jake Cowburn – Bass / Vocals, Mathew Szkup – Guitar / Vocals and Myself – Guitar. The night was an amazing success and totally took us by suprise. So much so that we'll be doing it again semi regularly as we're able to find free dates in everyone's schedules. Will keep you posted!
(Photo courtesy of Shot By Slaidins Photography)
Over the past handful of months I've been getting a line up of guys together slowly. It's intended to be very heavy and aggressive thrash metal, and we're writing for it as we speak. Still on the hunt for a singer and a bass player if anyone is out there.
Here are a couple of vids from us jamming!
Back in February I was honoured to be asked again by the mighty Dan Verkys to provide music for his latest exhibition called Chaos Dreaming!!! Was a great day as always. Here's a few pics from the festivities!!
(Photos by Daryl Bean)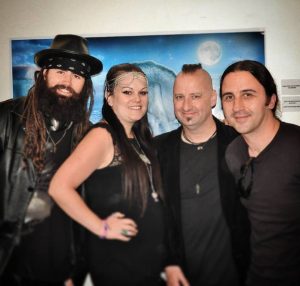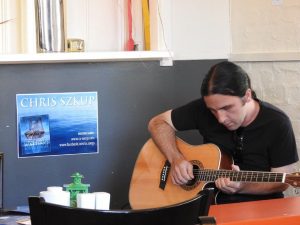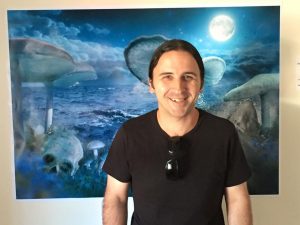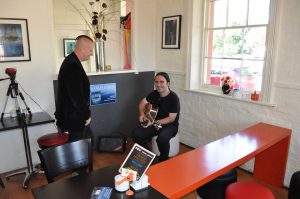 Here's a vid of me playing there on the day!