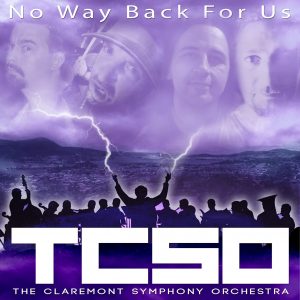 The second in a "once a month or so" series of tracks from TCSO, a cover version of the great song written by New Zealand artist Rob Smith of RPJ called "No Way Back For Us".
Featuring Mathew Szkup (guitar), Rob Lundgren (vocals) and Dennis Leeflang (drums and mix) alongside Chris Szkup (guitars and bass), this song was originally intended to be used for GONE WILD when a third album was being discussed a few years back. However, when plans changed in regards to that album, Chris obviously had fun on the track and asked the question "can we do the song anyway"!!! Luckily Rob Smith being the great fellow that he is, agreed to it.
Once again, mastering on this track was done by Andy VanDette at Engineroom Audio in NYC, while artwork was done by Dan Verkys.
Check it out right now for free on Bandcamp, and if you feel like purchasing it, then thank you so much but either way, I hope you like it…….especially you Rob Smith!!!