Let the crazy month of October commence!!! Here are the gig announcements I mentioned last post….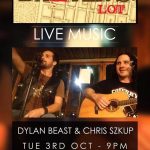 TOMORROW night – playing with Dylan Beast at Baxter's Lot from 9pm (event: https://www.facebook.com/events/1962734097330752/?ti=icl ).
Video – https://youtu.be/otZL6kRyF7M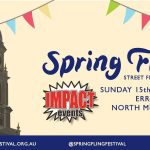 October 15 – Playing the Impact Events Buskers Stage with Dylan Beast at 2.30pm as part of the Spring Fling Street Festival 2017. This is the 40th anniversary of the event and promises to be a great day out. I'm told that we'll be right next to the Town Hall Hotel, so a perfect spot for people to have a cold one and take in some tunes!!
(event: https://www.facebook.com/events/1424415924272799/ )
More info – https://www.springflingstreetfestival.org.au/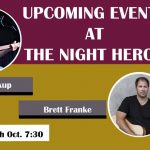 October 26 – sharing the bill with Brett Franke at The Night Heron from 7.30pm (event: https://www.facebook.com/events/1969099936708903??ti=ia)
Video – https://www.facebook.com/cs.songs/videos/10155684022689921/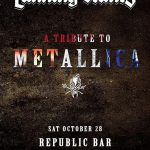 October 28 – playing with my mates in Cunning Stunts at the Republic Bar & Cafe in Hobart again paying tribute to Metallica. This is likely to sell out like last time, so my advice would be to grab tickets asap if you're interested in coming along from the following link – http://m.moshtix.com.au/…/cunning-stunts-a-tribute-to…/98924
(Event: https://www.facebook.com/events/310812786054912??ti=ia )
Video – https://www.facebook.com/events/310812786054912/permalink/310917542711103/