FECKER MEETS FECKER: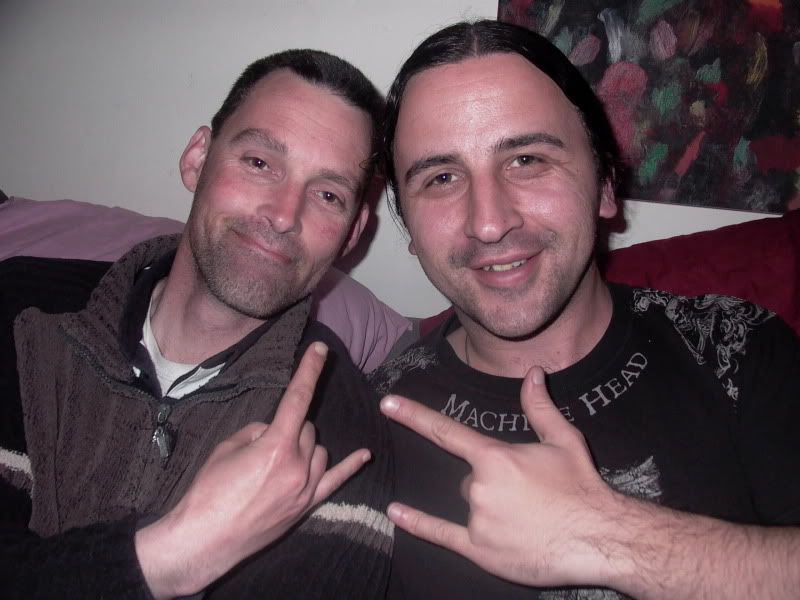 This was something that had been talked about since the late 90's when we first started writing songs together through this at the time fairly unknown thing called the internet. Living in different countries wasn't something we were about to let stop us I can assure you. But anyway, what I'm referring to is the meeting of my good mate, Richard Anderson, which happened this past week in Melbourne, Australia.
Had a great time hanging for a week and a half with Richard, writing songs, recording, playing live (!), meeting legendary eccentric tram drivers, eating awesome rissoles and mash pub grub, drinking Fat Yaks and Egg Flips, attending Neighbours night, and even going interstate for some more recording in Hobart.
I'm still totally wrecked and catching up on sleep – I think at rough count I was missing around 14 or 15 hours of sleep from the last weekend compared to usual, but it's all been totally worth it, and a great time that we'll always remember!!
Hopefully I can return the gesture come 2011!!
THE FECKERS:
Had an awesome session in Red Planet over the weekend where a number of tracks were tended to, and it's sounding bloody unreal. We've also had some final keys and drum tracks come in over the last few weeks as well as another vocal from Mr Hurb Jephasun (http://www.thejephasuns.com/).
While at Red Planet, I did some acoustic and bass stuff, as well as hopefully not driving Stew too nuts with tracks I had brought down for various songs that needed to be flown into the projects.
Also of note, and it's a pretty big "of note" is some more vocal stuff that Irene Slade laid down. She was under the weather a bit from a cold, and wasn't totally confident the voice would hold up. Luckily for all, the song required a bit of grunt.
Stew has her do a sing along to the track to get some level, and before they start, Richard and I are in the control room and commenting that "she'll probably nail it on this run through", and sure enough, she TOTALLY did!!! When we heard it back, we just went "WOOOOOOOOOOOOW"!!!!!!!!!!! Great job Cuz!!!! \m/
On another note that is Fecker related, there was an inpromptu debut gig from The Feckers this past week also.
We were having dinner at the awesome Gypsy Bar in Fitzroy, where Richard's cousin The Titman is the chef, and Richard was having me on that "you're playing tonight" etc. Me being a pretty laid back guy, the last thing I wanna do is as they say in Australia "cut someone's lunch", so there was no way I was about to get in the face of the guy who was playing.
Anyway, my phone rings, I go outside, and Richard is already talking with the guy who was very cool might I add. When I come back in, it was all arranged much to my suprise, and the performance ended up being a Fecker one, debuting one of the songs from our forthcoming album that has some interesting lyrical content. Was funny to look out while playing it and see people eating dinner and laughing at the lyrics we weren't sure we should even touch in that timeslot!!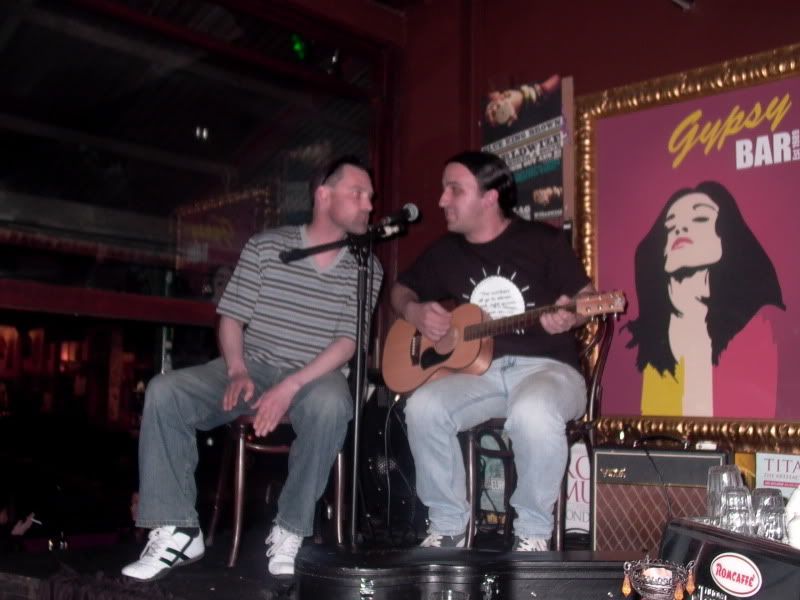 Such fun. I busted out a solo song, and we did a blues jam, as well as a Queen song, which was real fitting being that we wouldn't know each other if not for Queen. Cool!!
SOLO ALBUM NUMBER TWO:
So among all the progress in other areas, I'm getting a clearer picture on how I want the next CS album to go, and for now, lets just say there will be a LOT of music, and it's gonna have everything from metal to string accompanied acoustic stuff. I'm sure you'll dig!!
So far there are 4 full band tracks ready to mix, and maybe 7 or 8 acoustic tracks that need vocals.
GONE WILD:
The lads have summoned me to play more of a role in proceedings this time round, and I'm willing and hopefully able haha!!! I know how prolific those dudes are, so am hoping I can keep up!!
While Richard was here, we worked on some backup vocals for a new songs that Rob Smith had penned this past week. Sounding real killer.
Check the Facebook page for more info: http://www.facebook.com/pages/GONE-WILD-Friends/119729439767?ref=ts

MORE PICS: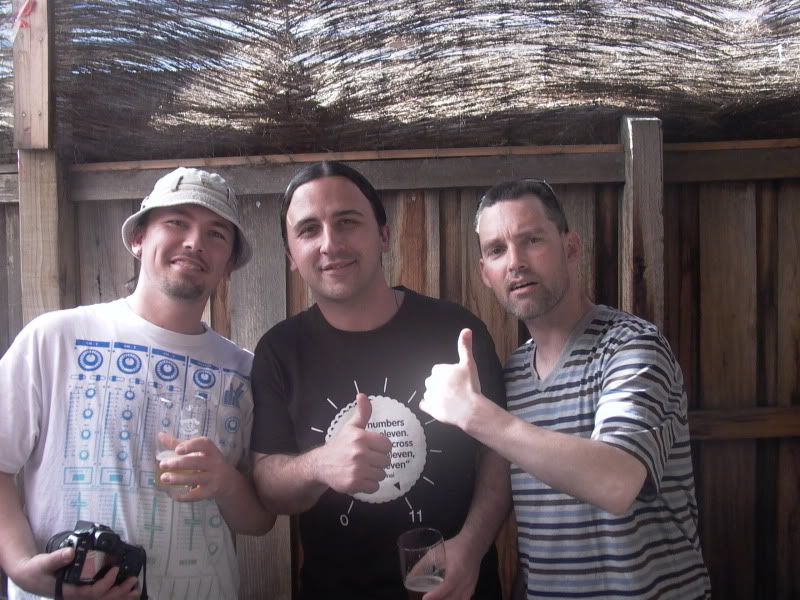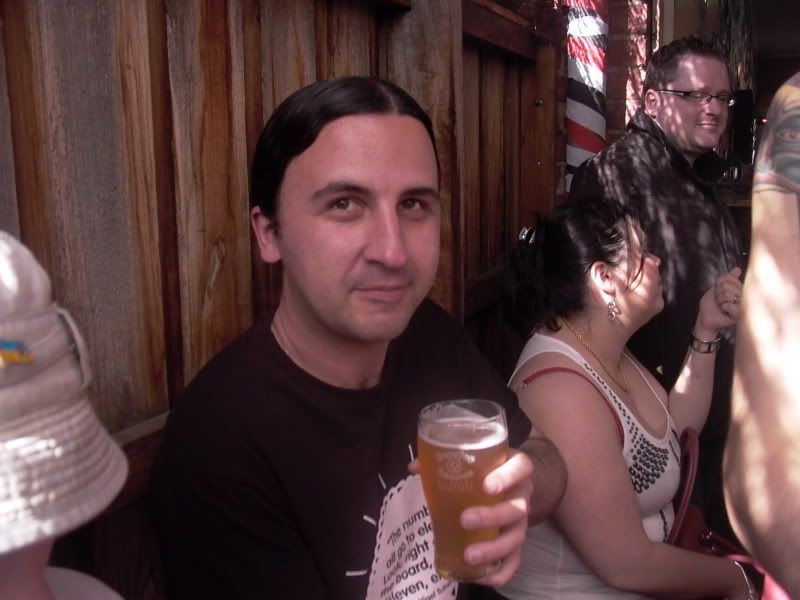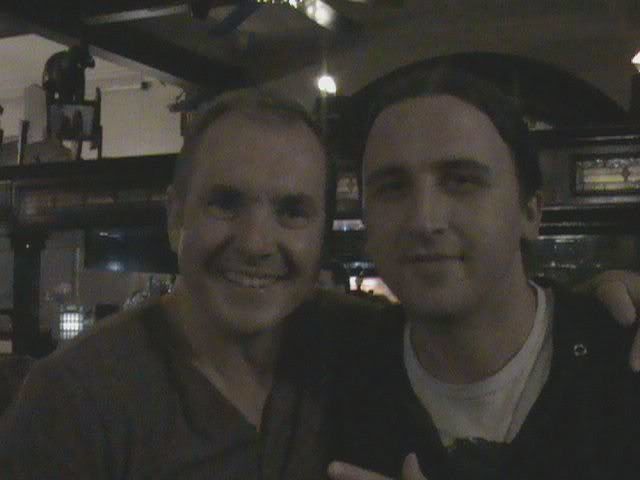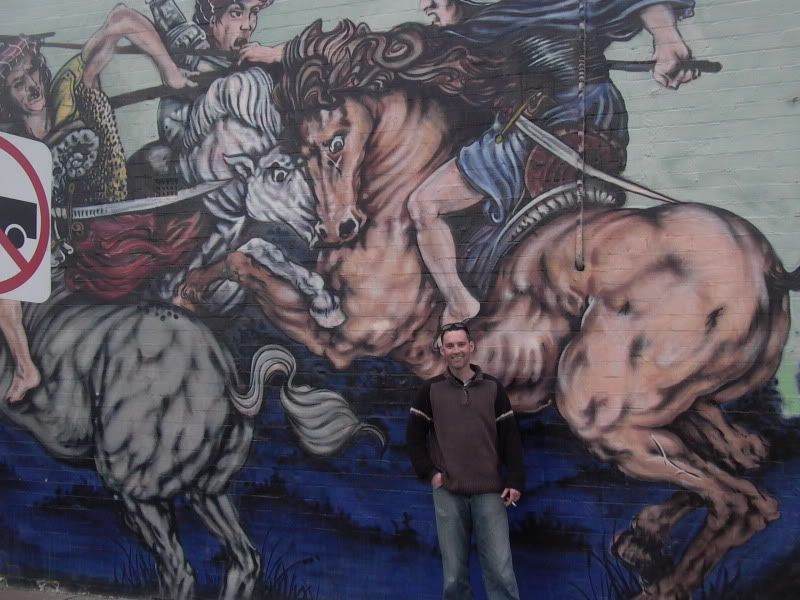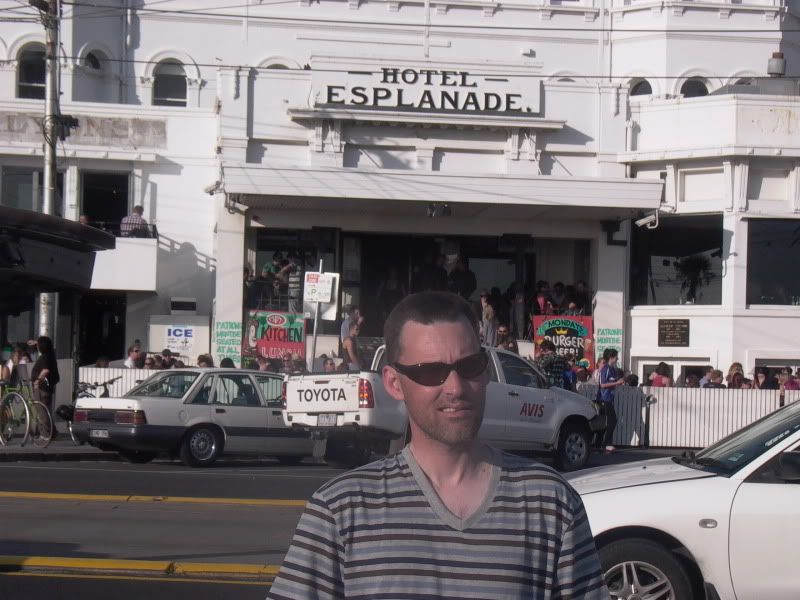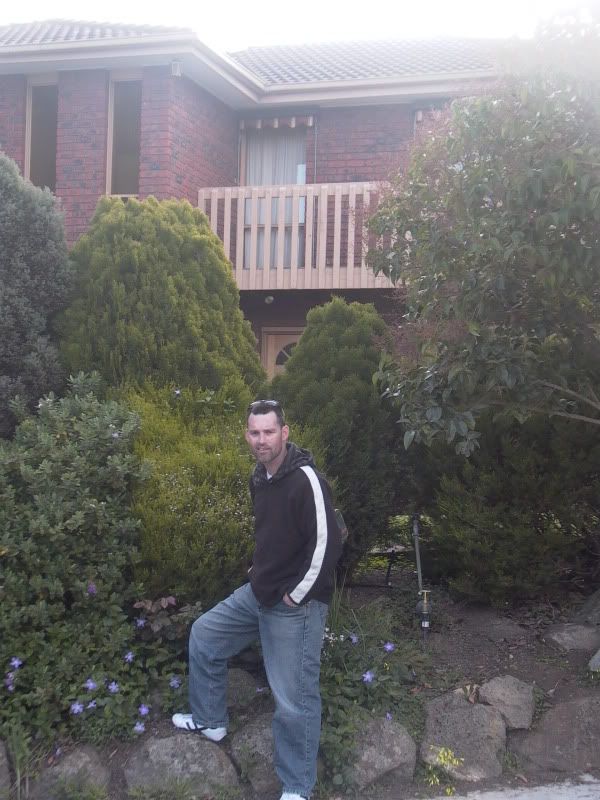 Permalink