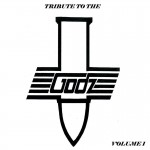 Tribute to The Godz Volume 1 – May 2014
The Feckers perform the "NIS Medley" on this tribute to Ohio Rock Legends The Godz. Lineup for this song is Roy Bratbakken (Lead Vocals), Rob Smith (Backing Vocals), Paul Jolley (Piano), Ponch Satrio (Lead Guitar), Dennis Leeflang (Drums and Mixing), and myself (Guitars / Bass /Backing Vocals). Order by visiting http://www.thegodzofficial.com/ !!
—————————————————–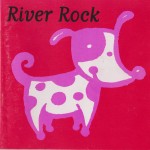 River Rock – Late 1997
Tasmanian Schools compilation CD, who were cool enough to have Jigsore onboard even with the majority of the band members not being school students at the time! Here we perform the song "Frustration", and the lineup is: Damian Harwood (Vocals, Backing Vocals), Mathew Szkup (Guitars), Chris Szkup (Guitars / Backing Vocals), Colin Mahoney (Drums) and Daniel Remington (Bass Guitar).
As far as I know these are long out of print and there's no way to get hold of it.