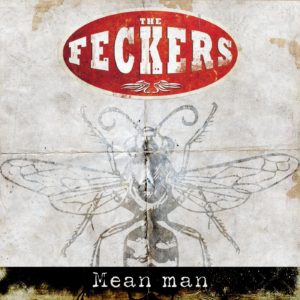 During the making of the second album from The Feckers "Live To Fight Another Day", we found, as is often the case that we had too much stuff, and somehow this version of the great W.A.S.P. song "Mean Man" happened, which when we decided to throw it out there, also happened to be the first music from The Feckers in five years!!! Hope you enjoy. Head over to the official site to download it for free!!!
LINE UP AND CREDITS:
Tugra Ismail – Lead Vocals
Chris Szkup – Rhythm, lead and bass guitars, backing vocals
Dennis Leeflang – Drums, mix
Mathew Szkup – Rhythm guitar
Alexey Spectre – Backing vocals
Mixed by Dennis Leeflang @ Livelong Productions, Mastered by Maor Appelbaum Mastering, Artwork by Dan Verkys.
"Mean Man" (Written by Steve Edward Duren), originally appears on the W.A.S.P.album "The Headless Children" from 1989. That is a killer song and album, so make sure you check it out and go buy it you bastards!!