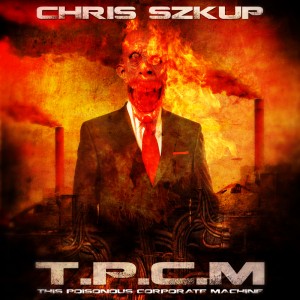 My next single, "TPCM" (short for This Poisonous Corporate Machine) will be hitting digital outlets tomorrow being July the 16th in Australia!!!
Despite the artwork possibly giving the vibe of a heavy track ( ? ), the single is actually another acoustic number, with the dark vibe of the cover very much intentional as the lyrics come from that kind of place.
I'm totally stoked with what Dan Verkys came up with from my rambling that I call a concept, and would definitely rate this cover as one of my all time favourites by him!!
Will have a video hitting my youtube channel tomorrow night as per usual with this set of songs. Stay tuned!!