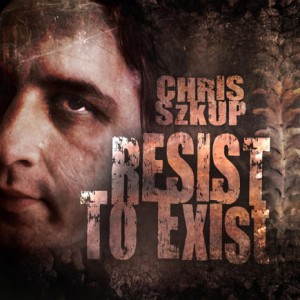 The new release, "Resist to Exist" is currently in the mastering stage and will be coming to you asap!
It was recorded at Red Planet Recording in Hobart (by Stew and Jake Long), and also at my home in Melbourne, Australia, mixed by Dennis Leeflang, will be mastered by Andy Van Dette, and the cover art, is by Dan Verkys.
Joining me on the tracks as always is my bro Mathew Szkup (drums, guitars, backing vocals), Paul Jolley (keys), Lyris Hung (strings), Brian Sanders (cello), Adrian Bryan (strings), and Dennis Leeflang (tribal drums), and tracklisting follows:
"Resist Opus"
"Music is Free"
"Friendship Song"
"Born"
"Gossip Train"
"Ascend"
"Gift of Life:
"Influenza Blues"
Sadly for me being a real music love that is totally into physical releases, the way things are in 2014 it just couldn't happen for "Resist to Exist", and therefore this will be released via the usual digital outlets only. I will try and throw in some extras for anyone that wants to buy it direct from me as opposed to going through iTunes and the like though. More on that soon!